Japanese correction services(英語)
Japanese correction?
Here at Third Way Corp., we operate the [Japanese Correction Honpo], primarily providing correction services for non-Japanese clients.
We provide affordable correction services for those who wish to publish academic or business-related papers within Japan.
With our high quality Japanese proofreading, we hope to provide reliable support for the success of our customers.
In particular, we have a great deal of experience in aiding university students, graduate students, and researchers. We provide proofreading and corrections for a wide variety of papers such as: graduation theses, master's degree theses, doctoral dissertations, and more.
Since beginning our Japanese correction service, we're proud to have received a large number of repeat clients.
We are welcome to all writings regardless of length.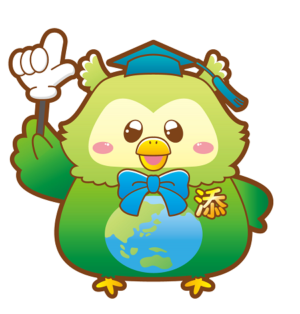 About Japanese correction services
We typically receive orders in Word file format. Likewise, we will return all orders via Word file. If you'd like to place an order in another file format, please feel free to discuss it with us.
When correcting a word file, we maintain a clear record of the change history. That way, you can see where and what was changed from the original file at a glance.
Regarding corrections, our policy is to make the best use of the original document possible. Of course, while doing so we will not only correct any grammatical errors, but also unnatural expressions or phrases, and put your writing on the same level as a native Japanese writer.
We consider all orders received as confidential information, and we will never share any of the contents with any third parties.
Furthermore, the copyright of any writing after corrections belongs to the client. Therefore, neither our company, nor any of the correctors belonging to our company will ever claim copyright.
Correction Service Fees
In order to make our pricing structure easy to understand, we calculate costs based on the character amount of the word document provided.
In general, pricing is JPY 2 per character。
For example, a 5,000 character document is priced at JPY 10,000 (plus tax).
The lowest priced package we offer is 500 characters for JPY 1,000, so documents containing less than 500 characters are also priced at JPY 1,000 (plus tax).
Placing an order
The flow of ordering is as follows.
When placing an order, please first fill out this [Order Form].
Attach the word (or other) file you wish for us to correct either through the [Order Form] or by email. You will receive an email from us containing a quote some time afterwards.
If you are satisfied with the quote provided, please proceed to payment. (Bank Transfer or Credit Card).
The order is considered official upon confirmation of payment. We typically return the finished document within a business week. If you need express delivery or need to meet a particular deadline, please let us know in advance.
*If payment is to be made at public expense at a research institution such as a university, you can delay your payment. Please let us know in advance about any required documents (quote, invoice, etc).
Corrections are performed exclusively by a designated professional, and upon completion, the document is returned to you.
*If you have any questions or concerns after delivery of the document, please feel free to contact us at any time.
We accept orders in English as well
When ordering correction services for your Japanese documents via email etc., it is also possible to place an order through an english-speaking broker. In that case, an additional fee of JPY 3,000 is added to the correction fee.
If you wish to contact us in English, please click here!
We do not currently provide English to Japanese translation services.